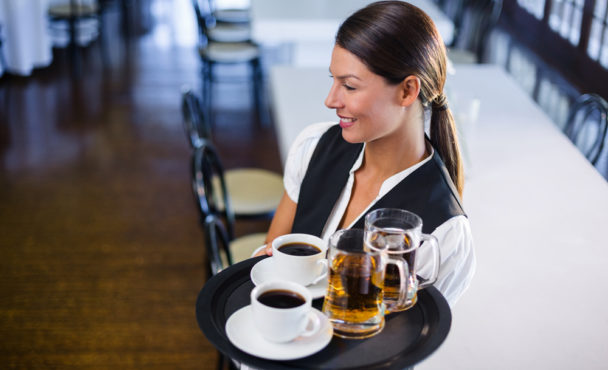 FWC Ruling to Allow Casual Workers to Request Permanent Employment
Casual workers who work regular hours for over 12 months may finally win right to request permanent status.
According to a recent study by the Australian Bureau of Statistics (ABS) Labour Force Estimates for May 2017 showed that out of a total workforce of 12.2M people, 2.53M of those are on a casual contract – and their rights to gain permanent status are now in the process of being amended.
Union leaders initially launched a claim with the Fair Work Commission (FWC) that it be mandatory for all casual staff to be transferred over to permanent posts if they take on regular work after 6 months under one company, facing both approval and criticism from many.
Although the FWC didn't sanction that exact claim, they did agree that a casual conversion provision was due and ruled that casual workers should be given the right to request permanent employment after they have "worked a pattern of hours on an on-going basis, without significant adjustments" for a period of at least 1 year, in a bid to reduce employers keeping people on casual contracts indefinitely.
Even with unions pushing the FWC to remove the employers' right to refuse, it was also ruled that employers would be able to reject the casual workers permanent status request providing 'reasonable grounds' for the rejection which could be one of the following:
It would require a significant adjustment to the employee's hours of work
If it is known or reasonably foreseeable that the employee's position will cease to exist
If the employee's hours of work will significantly change or be reduced within the next 12 months
On other reasonable grounds based on facts which are known or reasonably foreseeable by the employer (a pretty broad statement!)
Australian Council of Trade Unions (ACTU) Secretary, Sally McManus, said that she believed the "unions had won the first battle in the fight against the epidemic of casualization" adding that "too many employers have been abusing the term casual and use it as a business model to drive down wages."
In contrast to this, Innes Willox – Chief Executive of The Australian Industry Group, said the decision would "reduce flexibility" and that casualization of the Australian workforce was a "bogus claim" and a "myth".
So for the casual workers that have battled to obtain a permanent post to get the certainty they have been longing for, it could finally be good news.  For the casual workers who wish to remain casual, well… nothing needs to change!
However, as it was only a draft ruling the FWC must now hear submissions from businesses, unions and any other interested parties regarding its draft proposals before any final determination is made.
If you need assistance managing or understanding your workplace relations obligations, please don't hesitate to get in touch with Human Resource Services on (07) 5530 1571.

News and ArticlesJul 7th, 20170 comments